Interaction agreements between Sliven, Bydgoszcz / Poland / and Nis (Serbia) to be signed in September
27.08.2019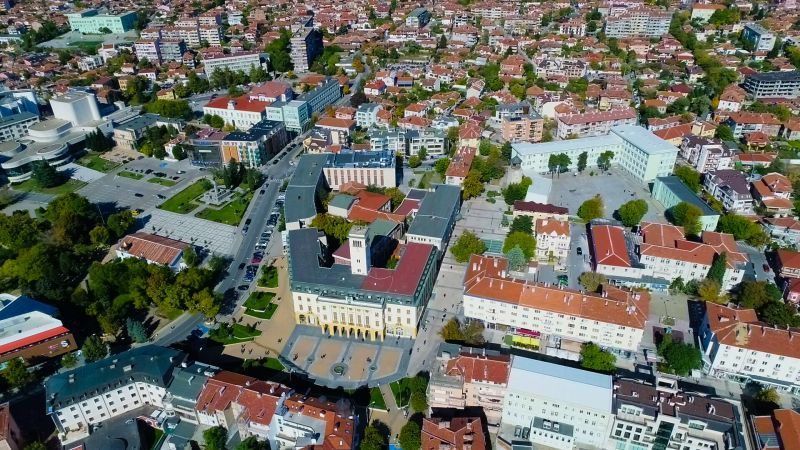 Co-operation agreements between the cities of Sliven, Bydgoszcz / Poland / and Nis (Serbia) will be signed at an international meeting in Sliven in September. The forum is organized by the Municipality of Sliven within the framework of the project United Europe - Security, Solidarity and Stability for All under the Europe for Citizens Program. It will take place from 9 to 11 September.
On the first day, twinning agreements will be signed between the three cities. Then, on September 10, a cultural forum will take place: "Europe is our common home". It will host meetings with representatives of culture, education and the arts from Bulgaria, Poland and Serbia. The day will continue with the Youth Debate Meeting: "United Europe - Security, Solidarity, Stability". On September 11, at the Maxima Hall of the National Hotel, an economic forum will be held: "The future of Europe - employment, growth and investment - we can do more together". It will present the business directory "Sliven and Yambol Investment Destination" to attract investors in the region.
"We will present Sliven and Yambol as an investment destination. Guests will also be our consultants on this project - "Thrace Tech" - the platform for attracting technology investors. For the first time, two regional cities are joining forces to represent the region as one investment destination, "Sliven Mayor Stefan Radev explained at a briefing in the Municipality.
The municipality of Sliven is looking for preserved photographs and other documents related to a restaurant from the recent past called Bydgoszcz. In 1985 Sliven twinned with the Polish city. Until the democratic changes and the early 1990s, contacts between the two municipalities were regular and fruitful, but for various reasons they then weakened and a long pause was established.
Thanks to the Sliven Municipality's project for the Europe for Citizens program, Bydgoszcz has resumed its close relationship and on 9 September a Polish delegation will participate in a meeting to sign a new agreement on cooperation and restoration of twinning relations. In addition to Bydgoszcz, Sliven will also be twinned with the Serbian city of Nis, also within the framework of the mentioned project.
"In this regard, the Municipality of Sliven requests that citizens, who have in their personal and family archives, photographs of the former Bydgoszcz Restaurant, also called the Cooperative Meeting and now the building of the office of the Allianz Company, be shared and made available, thus contributing to the organization of the meeting and the forthcoming twinning in general, "said Deputy Mayor Stoyan Markov.
Also of interest are written documents from that era, personal memories related to exchanges, travel, cooperation between the cities of Bydgoszcz and Sliven, between various enterprises and officials. Anyone who has such materials and is willing to share them can send them to e-mail: sminchev@sliven.bg or call us on 044/611 110 or 0898 898 201.
---
Gallery: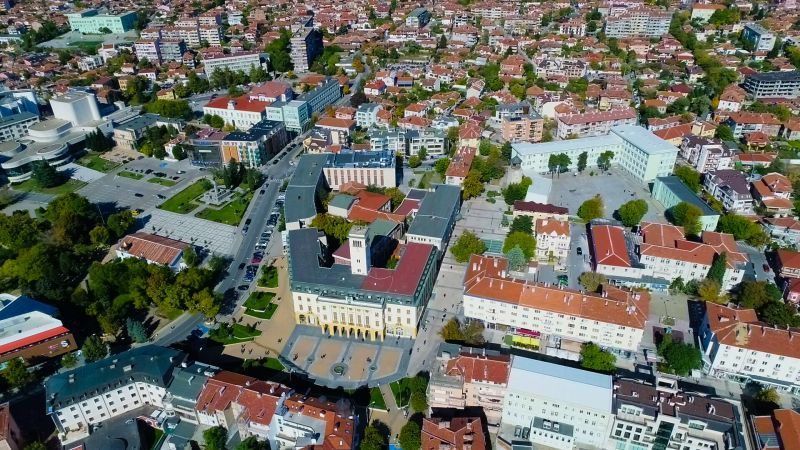 ---
Пресслужба на община Сливен
Адрес: Бул. "Цар Освободител" 1
Тел: 044/611 112
Факс:044/66 23 50
Email: press@sliven.bg
За контакти: Връзка с обществеността
Източник: www.sliven.bg Позоваването на източника е задължително.
---