Sliven and Yambol - ready to present themselves together to future investors
11.09.2019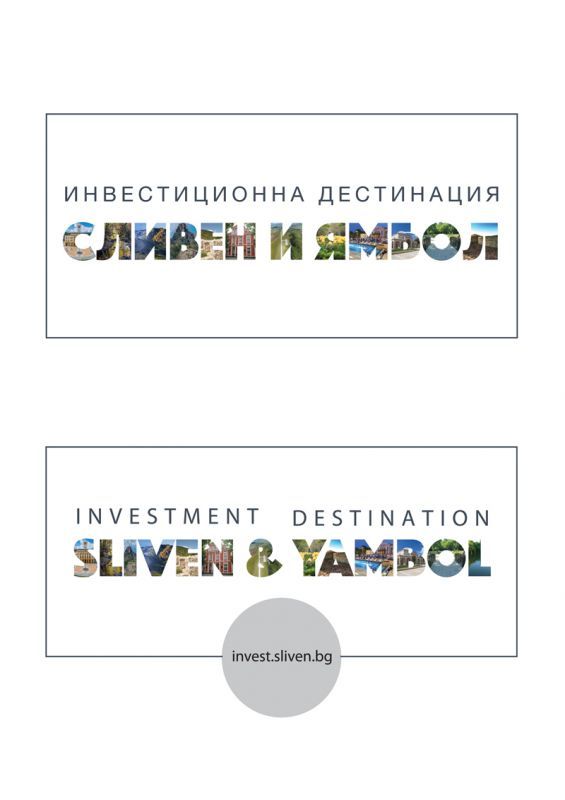 Sliven and Yambol Business Directory Investment Directory was officially launched today in Sliven. It is a strategic set of products containing up-to-date data, comparison, trend analysis and a vision for the industrial and technological future of the region. Its purpose is to assist local authorities in the process of identity validation, branding and promotion of the city, as well as in attracting high-tech investors in the region.
At the International Palace Hotel, where the International Economic Forum was held: "The future of Europe - employment, growth and investment - we can do more together", Mayor Stefan Radev said that much closer cooperation should be launched in order to together the two cities can go in one direction.
"Sliven and Yambol are the two cities that are closest to each other in Bulgaria and our biggest chance and prospect is to present ourselves as an economic destination. The truth is that investors from any sector are not at all interested in the administrative boundaries of municipalities and districts, but in what this market can jointly offer them. In my opinion, it is imperative that we take advantage of these perspectives that we have together, "Radev said.
He also recalled that the Minister of Regional Development and Public Works Petya Avramova accepted the idea by committing to the Sliven-Yambol road to be widened and become a 4-lane.
"This will make us a big economic zone, which will create opportunities for all residents in the region and for all potential investors. I am convinced that this area will be the hot spot for investment in the coming years in Bulgaria, "the mayor added.
He pointed out that for the realization of this idea the Municipality of Sliven envisages the creation of a municipal company to develop the territory of the Burshen Airport. It is envisaged that infrastructure will be built and developed in this territory, which will allow the potential business to realize its intentions as soon as possible.
"I very much hope that the joint work of Sliven and Yambol and all the municipalities in the region will continue. I hope that all this project will be supported by all institutions in Bulgaria, "said Stefan Radev.
It is staffed by Trakia Tech's consulting team, a platform for attracting technology investors.
"This catalog is important not only for the region. It is important for national economic policy. For the first time, we have merged two major cities in our investment presentation. With this catalog, we provide investors with answers before they have asked us, "said Georgi Stoev - Chairman of the Board of Trukia Tech.
The Sustainable Cities Fund is also involved in the project. He finances business projects in various areas of urban and economic development.
"It's extremely what we attend today. Unification is important. I extremely believe in the economic development of this region. I will be glad that much of the Fund's investments are in this territory, "said Nadia Dankinova, CEO of Flag / Sustainable Cities Fund.
The catalog includes items such as infrastructure, population, education, salary and human resources.
09/11/2019
---
Gallery:
---
Пресслужба на община Сливен
Адрес: Бул. "Цар Освободител" 1
Тел: 044/611 112
Факс:044/66 23 50
Email: press@sliven.bg
За контакти: Връзка с обществеността
Източник: www.sliven.bg Позоваването на източника е задължително.
---