Opportunities for Youth in Sliven, Bydgoszcz and Niš were presented at an international meeting
10.09.2019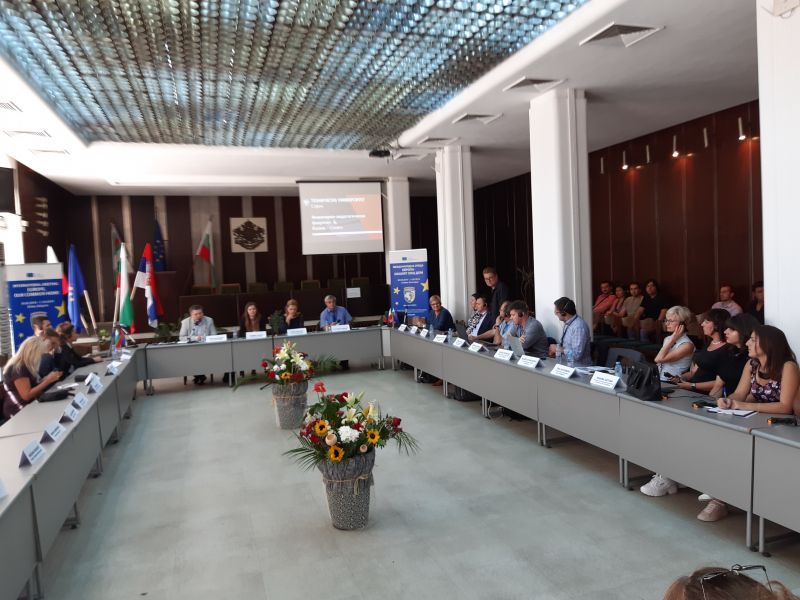 The Youth Debate "United Europe - Safety, Solidarity and Stability" was held in May Hall. The forum is part of the events of the three-day International Meeting between Sliven, Bydgoszcz /Poland/ and Niš /Serbia/. Deputy Mayor Stoyan Markov congratulated participants on behalf of the Mayor Stefan Radev and expressed confidence that the meeting was just the beginning of a good future partnership.
Symbolic hosts of the meeting were the Branch of the Sofia Technical University in Sliven and Youth Center Sliven, who presented their activities.
Good practices and ideas in the field of youth activities and sports were shared during the forum and opportunities for partnerships between the representatives of the three cities were discussed.
The international event is organized by the Sliven Municipality in partnership with the cities of Bydgoszcz (Poland) and Niš (Serbia) is within the Project "United Europe - Security, Solidarity and Stability for All"co-financed by the European Union through the Europe for Citizens Programme.
---
Gallery:
---
Пресслужба на община Сливен
Адрес: Бул. "Цар Освободител" 1
Тел: 044/611 112
Факс:044/66 23 50
Email: press@sliven.bg
За контакти: Връзка с обществеността
Източник: www.sliven.bg Позоваването на източника е задължително.
---